NORMAL — The Okaw Valley Middle School and the Casey-Westfield junior high girls cross country teams will be competing in the Illinois Element…
CHICAGO — Brigid Kosgei of Kenya won the Chicago Marathon on Sunday in 2 hours, 14 minutes, 4 seconds to break the world record in the event.
Want to watch bears catch salmon swimming up a waterfall live? We have you covered.
BRADLEY -- The Charleston Chill softball association, a traveling fast pitch softball organization, was inducted into the Illinois National So…
CHARLESTON -- The Charleston Parks and Recreation Department is to have a doubles dart tournament Feb. 24 at the Panther Paw at 1:30 p.m.
BETHANY — On Saturday the Shelbyville Fish and Wildlife Management Area is to hold trapping drawings for 20 trapping areas on the Kaskaskia Ri…
Note: Tuesday's article entitled "upcoming Charleston Park and Rec events was incorrect." 
Shelbyville's Kade Kull scored 30 points, but it was not enough as Meridian beat the Rams Friday night.
The ALAH boys' basketball team is 11-6 after 17 games — their best start since 2014-15, and Jamison Rocke is right in the middle of it.
Check out the JG-TC boys basketball statistical leaders through Jan. 22.
EIU has won three straight and hung 80 points on an opponent for the second straight game. Gone are the uncertain, cautious vibes from a five-…
NORMAL—Eastern Illinois women's tennis battled in-state rival Illinois State on Friday with four singles matches going to three sets. Illinois…
On Thursday night at the NCAA Convention's annual "State of College Sports" plenary session, Mark Emmert, a president rallying his constituent…
The Big Ten has suspended Illinois guard Alan Griffin for two games, the conference announced Thursday. Griffin, a sophomore, was ejected from…
EIU is back over .500 after winning its third straight game, a 95-83 defeat of UT Martin.
EIU women's basketball handed UT Martin its first OVC loss and made a statement to everyone - including itself.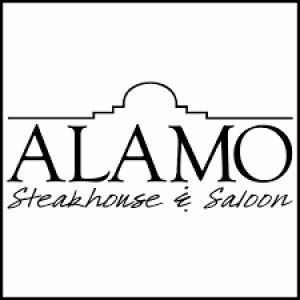 Alamo Steak House & Saloon
MINNEAPOLIS (AP) — Former Twins first baseman Justin Morneau has been elected to the club's Hall of Fame.
DENVER (AP) — All-Star shortstop Trevor Story and the Colorado Rockies have agreed to a $27.5 million, two-year contract that avoids an arbitr…
CHICAGO (AP) — José Abreu has known nothing but losing since he joined the Chicago White Sox.
Washington Nationals "face of the franchise" Ryan Zimmerman agreed to terms on a $2 million contract for 2020 that includes the possibility of…
OAKLAND, Calif. (AP) — Oakland Athletics pitcher Mike Fiers didn't have any more to say regarding his role as a whistleblower.
MINNEAPOLIS (AP) — The Minnesota Twins set a major league record for home runs last season. They created a bigger buzz with their recent signi…
NEW YORK (AP) — Luis Rojas never expected to be the man behind the microphone.