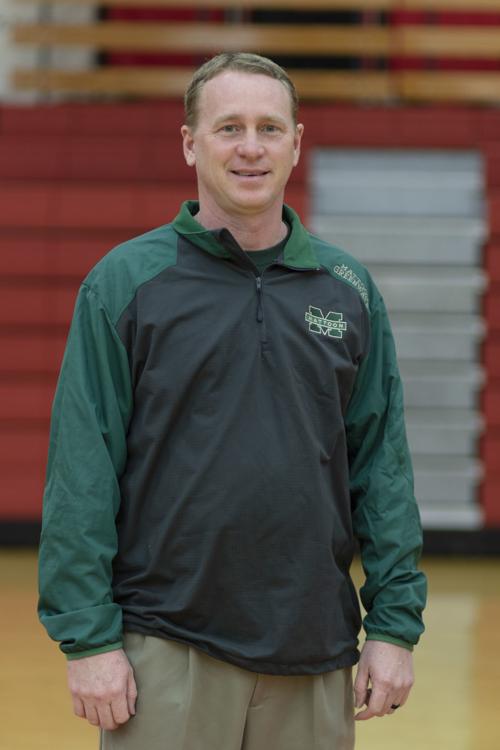 Ryan Ghere, upon receiving the grandest surprise and challenge of his career, needed a bit of instruction.
Ghere went to work on the morning of Nov. 15, 2017 as a math teacher and assistant basketball coach at Mattoon High School. He went home that day having been handed the wheel of a suddenly rudderless ship and tasked with keeping it on course. Mattoon had let go of head basketball coach Josh Forsythe that day and named Ghere as the interim replacement.
Ghere's first practice was the next day. So he went to visit the man he trusted most – Bob Lockart, his former coach at Mattoon in the early 1990s – for guidance and to share some ideas.
"You've done this, you know what to do," Lockart said, recalling the de facto homework he gave Ghere. "You've coached other sports. You know what you're going to do, and you'll figure it out as you go."
Ghere, it turns out, was capable of much more than ushering in temporary stability. After his second season in his now-permanent job as Mattoon's boys basketball coach, he is the 2019 JG-TC Coach of the Year and the first Mattoon coach to win the award in 37 years of its existence. He led the Green Wave to 19 wins, their most since 1992, and an 8-4 record in the Apollo Conference.
Even with his duties as a teacher and the coach of two soccer teams, Ghere slid seamlessly into the role because, well, he simply loves basketball and owned habits of a head coach before he had the job. The subsequent triumphs are no happy coincidence, no stumble into success. He inherited the job quite by accident, but he is no accidental coach.
"This is all Ryan, he's taken the path and really ran with it," Lockart said.
Ghere's constant immersion in the sport and his teaching ability prepared him to seize the opportunity and never feel like he was treading water. This is the man who has "folder after folder" of notes from years of watching college basketball games on his couch and who studied teams' plays while he refereed JV and middle school games to keep his mind sharp.
"Even though I was out of basketball, I was still in basketball," Ghere said.
The abrupt appointment as head coach was both unforeseen and yet entirely logical. He was the uncommon candidate available in an undesirable situation. As an assistant, JV coach, longtime travel ball and coach teacher, he was as prepared for it as anyone else could have possibly been. He coached some of Mattoon's players when they were in elementary school. This was the job he always wanted, but eventually became one he figured he'd never hold. Ghere applied for it multiple times in the past, to no avail, and accepted that he was OK without it.
"Basketball was one of those things I was just going to enjoy," Ghere said.
When the job was plopped on him, though, the enjoyment came with more responsibilities. First, he had to get the team ready for its Nov. 21 opener. Beyond that, he needed to put his own stamp on the program. He was operating solely as the interim coach, thinking about nothing other than the season ahead, but this was now his team. The math teacher tackled it the best way he knew how.
"He saw it as a problem and went about it in a systematic way," said Mattoon assistant coach Chris Considine, who joined Ghere shortly after his hiring.
That is, summed up nicely, how Ghere has approached his two years on the job. He sees himself as a teacher on the court, except instead of dealing in variables and unit circles, the subject matter is zone defenses, shooting and whatever he has observed in his obsessive scouting of the next opponent. He relishes practice more than the games because it is where he can instruct and prepare.
"When you're in practice, I'm in control," Ghere said. "When the games start, I'm no longer in control very much. I like the idea of practice when I can structure everything, they do what I want them to do, when something's not going right we can stop it."
Film sessions with Ghere are a case study in diligence. Most times, he enters having already watched the opponent in person at some point and having viewed the film at least once.
The talking points are precise, often along the lines of pointing out that one player specializes in crashing the glass from the weak side or another will always shoot when he pulls up.
"I don't know how many nights I've watched that guy practice from 3 p.m. to 5 p.m., his wife would bring him something to eat, then he'd go to the freshman game," Considine said. "Then the very next night, he'd practice from 3 to 5 then go drive an hour to scout another team."
You have free articles remaining.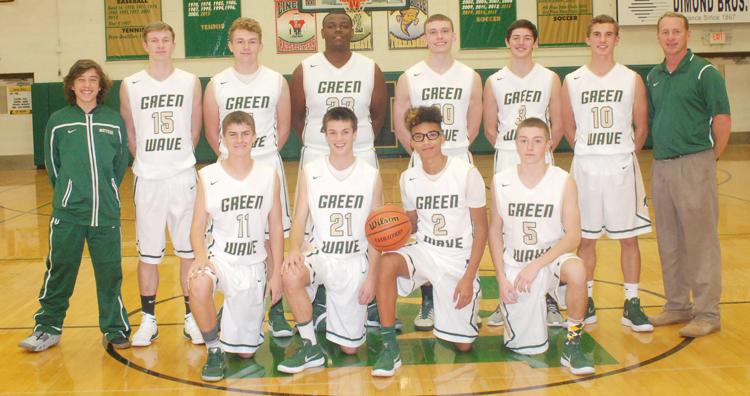 Upon first taking over, Ghere tried not to change schemes too much. As he grew more comfortable, though, Ghere began making tweaks. This year, Mattoon played a majority of its defensive possessions in zone, a fitting tool for someone who likes control and preparation.
In man-to-man, players are primarily concerned with keeping the ball in front of them, which relies mostly on ability. In a zone, the focus is more about assignments and "being true to your slides." In short, Ghere can control and teach more about zone.
The same goes for out-of-bounds and end-of-game plays. Mattoon practices them each day. Ghere has a library of them, and the origin of it dates back to his playing career. Mattoon won at Rantoul on Jan. 11 on Dalton Compton's buzzer-beating 3-pointer. The play Ghere called ("AT&T, because it's long-distance") was an old one he practiced under Lockart. He has others he steals from college games he watches. Sometimes, he borrows from other high schools.
"When we go out and scout, if we see someone run a quick-hitter, we steal it," Ghere said. "We put in in the next day."
For a coach who feeds off control, though, Ghere's in-game coaching style is decidedly laid-back. He rarely calls timeouts before the fourth quarter. Mattoon's offense is full of motion, but largely unstructured. Ghere trusted his senior-laden team full of players he knows well to play together. That's a luxury not always afforded to coaches. He thinks it makes Mattoon harder to scout.
"They're not going to know what we're doing because we don't know what we're doing before the play starts," Ghere said. "You have the freedom to do what you want to do."
Ghere stressed that freedom to his team from the moment he took over.
"If they take a bad shot, they're not coming out of the game," Ghere said. "I want them to be confident that I have confidence in them. The biggest thing was not to pull them out of the game the first time they make a mistake. Just back off a little bit."
Ghere was a Mattoon assistant off-and-on for about 10 years before assuming the interim role. In July 2016, Mattoon had zero assistants, and Ghere decided to help. He could coach his son Jake, then a sophomore. He also coached guards Jadyn Princko, Jaydon Noe and Jacob Spitz in grade school, as they were Jake's class year.
He became an assistant again with zero intentions of angling for the head job one day. Those ideas had passed after he did not get the job before.
"I was going to focus on soccer, which I also really enjoy and really love, and push basketball to the back," Ghere said. "Then all of a sudden in a year and a half you're the head basketball coach."
Ghere took the interim job, again, with no thought of anything beyond that one season. Mattoon went 6-2 in its two tournaments, but 11-16 overall. It was enough for Mattoon athletic director Dave Vieth to ask him to return for another year. Ghere agreed. He didn't want his son's class to have three coaches in three years.
"My own son had three basketball coaches before," Vieth said. "That wasn't easy for any of the kids. When leadership changes, philosophies change. That's the key with any program is just holding on to that head coach."
Despite the 11-16 record, Ghere looked at all their close-game losses and thought a winning record was attainable. Ghere liked Mattoon's senior class, headlined by Noe, Princko and Spitz. Sure enough, Mattoon went 3-1 in a Thanksgiving tournament to open the season. Then it won eight straight games and didn't lose at all in January, a streak that had Ghere envisioning unanticipated milestones.
"We didn't put a number of wins out there that we thought were possible," Ghere said. "But in January we kept saying it'd be nice to get to 20 wins."
Mattoon's season fell one win short of that after a Senior Night loss to Mahomet-Seymour and a regional semifinal loss to Decatur MacArthur. The departure of those seniors leaves Ghere with a new challenge. Noe, Princko and Spitz accounted for most of Mattoon's 3-pointers, a staple of the Green Wave's offense.
Ghere points to the JV and freshman teams' winning records as reason to think there will be minimal drop-off. The most experienced returners are forwards Alex Yardley and Sam Bradbury. Yardley is a senior, and Bradbury, a freshman, stepped into Mattoon's center spot in late December. The 2019-20 team will have a decidedly different feel.
"I'm going to have to do some homework between now and then," Ghere said, "and come up with some schemes that emphasize our post play."
The teacher has to study too.
Contact Patrick Engel at (217) 238-6856. Follow him on Twitter @PatrickEngel_
---
Want to see more local sports coverage like this?
Our Sports Newsletter email is for you! Delivered twice weekly, it is full of local sports content just like this article!
I understand and agree that registration on or use of this site constitutes agreement to its user agreement and privacy policy.
---