With the 2020 Wimbledon tennis tournament cancelled, a look at winners from the past.
Maria Sharapova walked away from tennis at the age of 32 on Wednesday, ending a career that featured five Grand Slam titles.
Thomas and Mattoon's pair of Tess Huene and Emily Stortzum begin play in the Class 1A state tennis tournament Thursday morning.
Rafael Nadal held off a strong comeback bid to win his 19th Grand Slam title by edging Daniil Medvedev in a thrilling U.S. Open final Sunday.
Bianca Andreescu is a Grand Slam champion, earning her first such title while preventing Serena Williams from collecting a record-tying 24th.
If she can win in Saturday's final, Serena Williams will equal Margaret Court with 24 Grand Slam singles titles, more than anyone else in a sp…
NEW YORK — First, the tears came from Coco Gauff, as the 15-year-old American's U.S. Open came to an end against defending champion and No. 1 …
NEW YORK — Maybe, just maybe, Novak Djokovic and Roger Federer are feeling some lingering after-effects of their historic Wimbledon final last month.
WIMBLEDON, England — If Roger Federer's going to win a record ninth championship at Wimbledon, he'll need to follow up a victory over Rafael N…
WIMBLEDON, England — Clutching her trophy 20 minutes after becoming Wimbledon's champion, Simona Halep checked out the board inside Centre Cou…
WIMBLEDON, England — Slowed by a balky ankle, trailing by a service break in the third set of her Wimbledon quarterfinal, Serena Williams appe…
WIMBLEDON, England (AP) — Mom and racket-holding Dad joined two coaches and a hitting partner at Coco Gauff's practice session on a cloudy Sun…
WIMBLEDON, England — Eight-time men's champion Roger Federer and seven-time women's champion Serena Williams moved into the third round at Wim…
WIMBLEDON, England — It's hard to know exactly what Serena Williams will be able to do over the next two weeks at the All England Club.
WIMBLEDON, England — Within the first minute of the Wimbledon draw ceremony Friday there arrived a bit of information many were wondering abou…
NEW YORK — It's been seven years since the Brooklyn Nets crossed the Hudson River and took up residence in the New York Knicks' city.
WIMBLEDON, England — As the start of Wimbledon approaches, two recent trends capture the completely disparate states of men's and women's tenn…
WIMBLEDON, England (AP) — Eight-time champion Roger Federer was seeded No. 2 for Wimbledon, one spot ahead of Rafael Nadal, reversing their po…
HALLE, Germany (AP) — Roger Federer survived a scare in his bid for a record-extending 10th Halle Open title with a 7-6 (5), 4-6, 7-5 win over…
LONDON (AP) — Andy Murray's comeback has been delayed after rain washed out the entire day's play at the Queen's Club grass-court tournament f…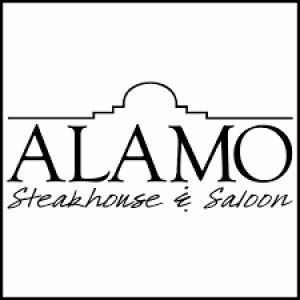 Alamo Steak House & Saloon
PARIS (AP) — Novak Djokovic's 26-match Grand Slam winning streak ended with a dramatic 6-2, 3-6, 7-5, 5-7, 7-5 loss Saturday to Dominic Thiem …
ROME (AP) — It's typically Canadian that Denis Shapovalov, Felix Auger-Aliassime and Bianca Andreescu are each children of immigrants.
ROME (AP) — Rafael Nadal put away Fernando Verdasco 6-4, 6-0 at the Italian Open on Friday to reach the semifinals after conceding only six ga…
Midwest Youth Team Tennis is to hold two sessions of Youth Team Tennis in Mattoon. Midwest Youth Team Tennis is a beginner to intermediate lev…
MADRID (AP) — Top-ranked Novak Djokovic sounds open to the idea of Justin Gimelstob's eventual return to an influential role in tennis followi…