MATTOON — Jake Ghere paced across the gym, on his way out of practice, and hurled a playful jab at one of his teammates standing a few feet away, mid-interview.
"I said my favorite memory was seventh-grade T-Town," Ghere hollered wryly to Jacob Spitz.
Spitz chuckled, acknowledging the moment from 2013 that has turned into a joke among Mattoon basketball's six seniors.
"I've never heard the end of that one," Spitz said.
The story goes something like this: Spitz, in a seventh-grade game at Teutopolis, fired a potential game-winning 3-pointer at the buzzer. He missed, but a defender bailed him out by fouling on the shot attempt.
So Spitz toed the foul line, needing just two free throws to pilfer a win for Mattoon.
He missed all three. He expected a few cold shoulders and solemn stares afterward. Instead, teammates propped him up, embraced him and said not to worry. Three years later, Spitz returned to Teutopolis as a sophomore and earned his first career start. He scored 25 points.
Turns out, the encouragement Spitz felt that day morphed into something stronger. It's all peaked into the most fruitful season of Mattoon's seniors' lives, one that has shattered old notions about their school's previous basketball mediocrity.
"We've only had two or three winning seasons in the last 20 years," Mattoon coach Ryan Ghere said. "That's one thing we emphasized. Get over the hump and change the mentality of Mattoon basketball."
Mattoon's seniors – Spitz, Ghere, Jadyn Princko, Jaydon Noe, Connor Barnes and Travis Bailey – combined for 19 wins from 2016-18. Friday, in their last home game, they'll aim for win No. 20 in 2018-19 alone, a feat not matched at Mattoon since 1990.
The secret behind these epochal seniors' success and cohesion is, simply, that these guys genuinely like and trust each other on and off the court. It's not forced or manufactured, and was built, unsurprisingly, with basketballs in hand.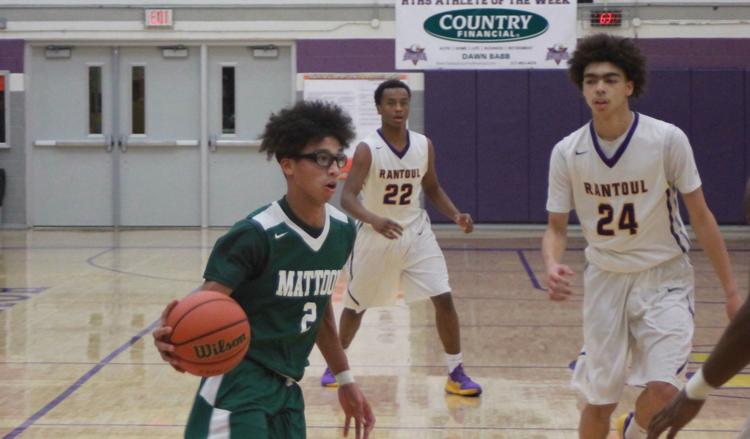 In Mattoon, options for playing organized basketball are about as plentiful as choices for space travel. Most everyone who plays four years of basketball for the Green Wave has donned the same jerseys with the same teammates since elementary school.
"As young as you can get when you can actually dribble and get the ball to the hoop," Bailey said.
Ghere coached five of them in fourth-grade travel basketball. Princko, originally from Charleston, joined them in fifth grade when he moved 10 miles west down Route 16. This season, their final year together, is their eighth as teammates.
"If we would have had combatting personalities, it could have turned out differently with guys going different ways," Noe said. "But we all just stay together and move in the same direction."
There's the answer to how they appear so dang loose and stress-free on the court. Watch even a few minutes of a practice, and the same ease becomes clear. When practice ended Thursday, no one left the gym. Everyone hung around, shooting Steph Curry-range 3-pointers, backward half-courters (Princko made one) or trying to dunk. Their bond with each other has segued into confident varsity team with ample skill and an understanding of what each player is supposed to provide. With everyone's role defined and clear, Mattoon reeled off crisper, clean outings and, in turn, more wins.
You have free articles remaining.
Keep reading for FREE!
Enjoy more articles by signing up or logging in. No credit card required.
"That's really what put us over the top," Ryan Ghere said. "One thing we worried about is if there were enough basketballs to go around. They've done a pretty good job of sharing the basketball. When one guy is hot, they get them shots."
Princko, Noe and Spitz are Mattoon's primary scorers, each a skilled shooter with plentiful range and confidence to fire anytime and from anywhere. At different times this year, each has carried the team to a win by hitting an important shot or taking control when others just can't seem to find the bottom of the net.
"It's trust," Spitz said. "We know we can shoot. If one guy isn't hitting, we trust each other to know we're good enough to step up and someone's going to win the game for us."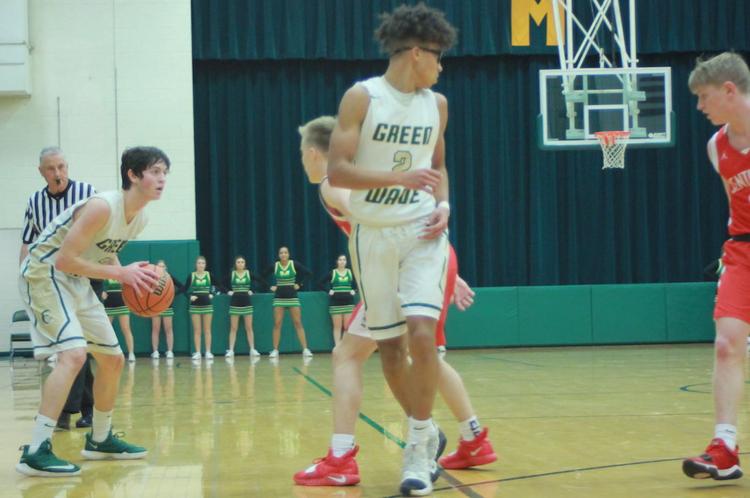 "We've only had a couple games where everybody's been on," Princko said.
The contributions from the other three don't directly increase the score, but ask any of the seniors, and they'll pile praise onto Ghere, Barnes and Bailey.
Ghere rotates between starter and sixth man, serving as Mattoon's Dremel tool. His dad has a different name for it: "garbage guy." Against zone defenses, he has operated as the cutter into the middle of the defense, where he receives a pass, forces attention and kicks it out to an open shooter. He operates as the five in a five-guard lineup and the two in bigger lineups. He draws fouls, takes charges, rebounds and will shoot when open.
"He doesn't get nearly the credit he deserves," Noe said. "He's 6-foot, 160 pounds and playing out of his mind for his size."
Barnes and Bailey, at times, spend the entire game on the bench with pullovers on. They've totaled 4 points, which according to everyone else, is a contender for the most misleading stat in Mattoon High School history.
"Those guys are like coaches in practice with the big guys," Ryan Ghere said. "They've accepted that role."
The pair spends most of practice working with Mattoon centers Sam Bradbury and Alex Yardley, providing help with skill development and another taller body to go against each day. During games, they'll pull Bradbury or Yardley aside on the bench and dissect their performance.
"As long as we win, I don't care if I play the whole game or one minute or no minutes," Barnes said.
The players say this year's breakout was the expectation, which is exactly why the team set lofty goals to begin the year: win their Thanksgiving tournament, win their Christmas tournament, win the Apollo Conference and win a regional. They fell just short of the first three: an overtime loss to Highland in St. Anthony Thanksgiving Tournament, a 3-1 record in the Effingham Christmas tournament, and a possible second-place finish in the conference.
The fourth, though, remains in play. Mattoon hasn't won a regional since 1995. The Green Wave's postseason begins in the Rantoul regional Wednesday. They've cast themselves in prime position to grab the title by assembling just their second winning season since 1992. In the process, they have shoved aside the community's memories of a 133-490 record from 1995-2016. It's brought a fervent buzz to the stands of Mattoon's gym.
"People will show up to the games and say they haven't been to games in 25 years," Jake Ghere said. "To have their respect in the community and having them back us is really rewarding, because this isn't just another Mattoon basketball team."